The Role of Some Hormones and Interleukins and Their Relationship with Vitamin D3 Concentration in Osteoporosis Patients
Huda Hadi Kashat

Baida Rihan Ali
Keywords:
— Osteoporosis, Calcitonin, interleukins (6- 33), Ca 2, Vit-D3.
Abstract
The role of Serum Hormones concentration (estrogen and calcitonin) , Interleukins  (IL6, IL 33) , Vitamin-D3 and calcium Is a Major Predictor of Osteoporosis in Women and Men, Osteoporosis affects men and women of all races. But women are more than men especially older women over menopause.
          Collection (55) blood sample from patients (30 female and 25 male ) those patients suffering from Osteoporosis in Al-Hussein Teaching Hospital in a province Thi-Qar, Iraq. the period of study from October / 2019 to  January /2020. The patients' ages ranged from (22-70 years)  , while the control group included (33) included samples ( 20 ) a sample of women and  ( 13 ) a sample of men healthy with age (22-70).
3ml of blood samples were collected into plain centrifuge tubes, at room temperature for clotting. Serum was separated by centrifugation at 3000g for 30 min and analyzed, for determination concentration of Estrogen, Calcitonin, Vitamin –D3, Interleukin 6, Interleukin 33 and Calcium .
       The results showed a significant decrease (P≤0.05) in Estrogen, Ca+2 and vit- D3  and significant increase (P≤0.05) in IL-6 and IL-33 in the second group (patients) compared with the first group (control). Also, there was non-significant difference of calcitonin in the second group compared with  the first group.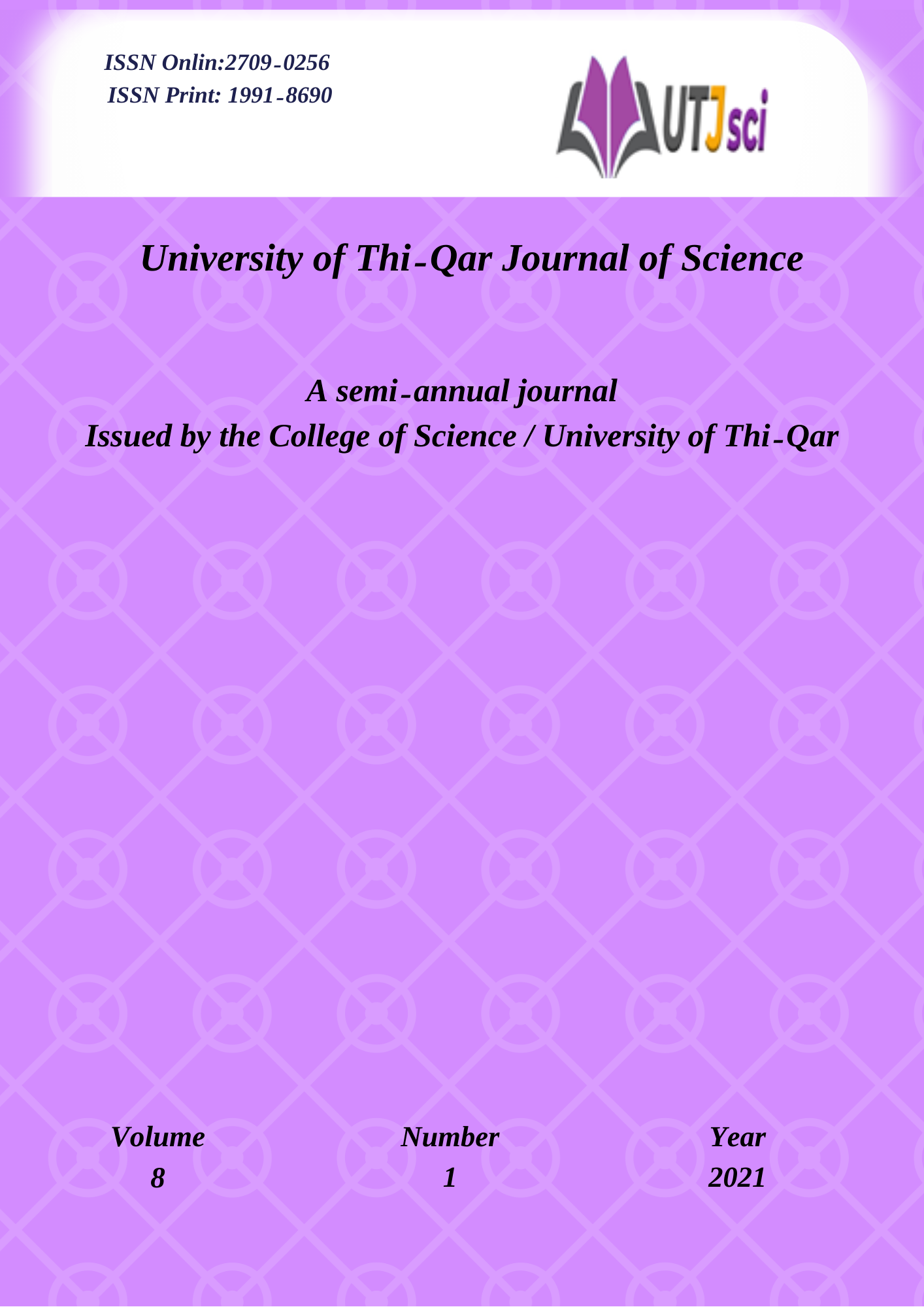 How to Cite
Huda Hadi Kashat, & Baida Rihan Ali. (2021). The Role of Some Hormones and Interleukins and Their Relationship with Vitamin D3 Concentration in Osteoporosis Patients. University of Thi-Qar Journal of Science, 8(1), 72-76. Retrieved from https://jsci.utq.edu.iq/index.php/main/article/view/763