Molecular Characterization of Virulence and Antibiogram profile of Pseudomonas aeruginosa Isolated from Chronic Suppurative Otitis Media Patients, Al-Nasiriyah City, Iraq.
Keywords:
P.aeruginosa, Otitis Media, Biofilm, Antibiogram, Iraq
Abstract
This study was conducted to characterize the virulence of P.aeruginosa isolated from Chronic Suppurative Otitis Media (CSOM) in a particular area at the south of Iraq, Al-Nasiryah City. Conventional bacteriological methods were used to isolate and identify P.aeruginosa. Polymerase chain reaction  (PCR) with a specific primer that targeting outer membrane Liporpotien L gene (OprL) was used to detect P.aeruginosa. The following virulence genes were screened; ToxA, LasB and LasA. Results indicated that the majority of CSOM was attributed to bacterial infection(83.4%) in comparison with only 2(5.6%) were fungal infections. P.aeruginosa was the most predominant species (36.7%) followed by S.aurues, Proteus Spp. and E.coli. Virulence profile revealed that all strains of P.aeruginosa were harboring at least one virulence gene. ToxA gene was found in most strains (90.1%) followed by LasB gene (81.8%) and LasA gene (63.6%). According to different combination of virulence genes, P.aeruginosa can be categorized into four genotypes with high prevalence (63.6%) of the most virulent genotype (ToxA+ LasA+  Las B+) followed by genotype (ToxA+ LasA- Las B+) (18.6%) while the genotypes (ToxA+  LasA-   LasB and  ToxA+  LasA- LasB-) were found in lowest percentage (9.1%). Additionally, all strains were able to form a biofilm with varying propensity however, the strong biofilm strains were found in a high percentage (72.7%) in genotype (ToxA+ LasA+  Las B+). Antibiogram analysis revealed that high resistance rate against otototic antibiotics including; Erythromycine, Ciprofloxacin(63%), Gentamycin, Ofloxacin and Ceftriaxone were(47.4%, 47.3% and 42.1% respectively). In conclusions, the P.aeruginosa causing CSOM in Al-Nasiriyah city is highly virulent and have a great ability to form biofilm, which could protect it from most commonly used antibiotics especially those used in Al-Nasiriyah, so it is highly recommended to seek for alternative treatment.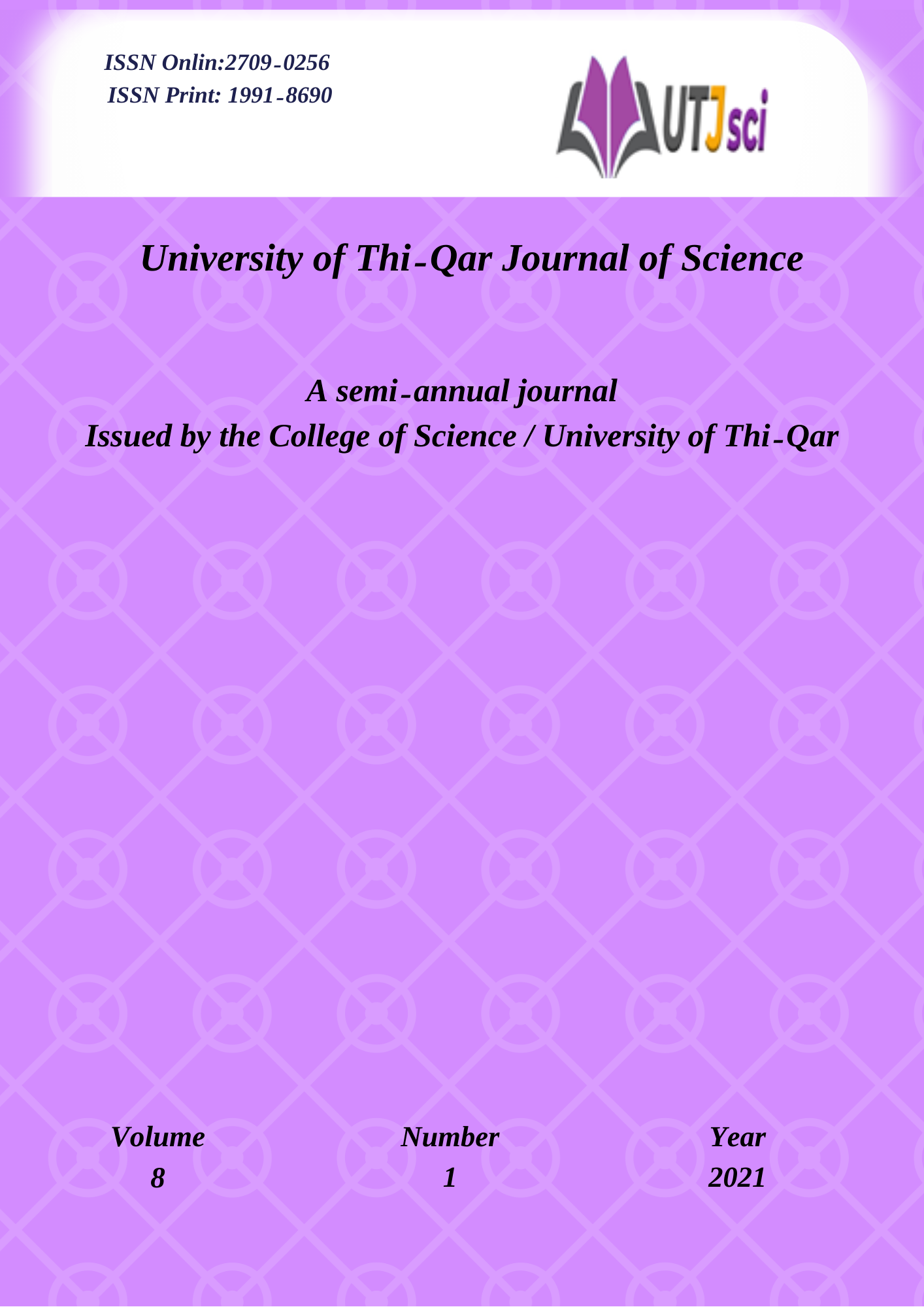 How to Cite
Muslim Dhahr Musa. (2021). Molecular Characterization of Virulence and Antibiogram profile of Pseudomonas aeruginosa Isolated from Chronic Suppurative Otitis Media Patients, Al-Nasiriyah City, Iraq. University of Thi-Qar Journal of Science, 8(1), 26-32. Retrieved from https://jsci.utq.edu.iq/index.php/main/article/view/755